H.M.M.C. ... Harley Marenwolf Motor Cycles, provides quality yet affordable Motor Cycles and Trikes in SL. The place to shop for most realistic Harley Davidson style bikes in SL and Biker Apparrel - V Twins, Hot Stuff, Lost City of Gothika, sure to make all your friends envious.

You won't want to miss trialing a demo of these awesome bikes or for your chance to WIN the Bike of the Month just by entering the Raffle in store - http://slurl.com/secondlife/Tamsylvania/161/94/22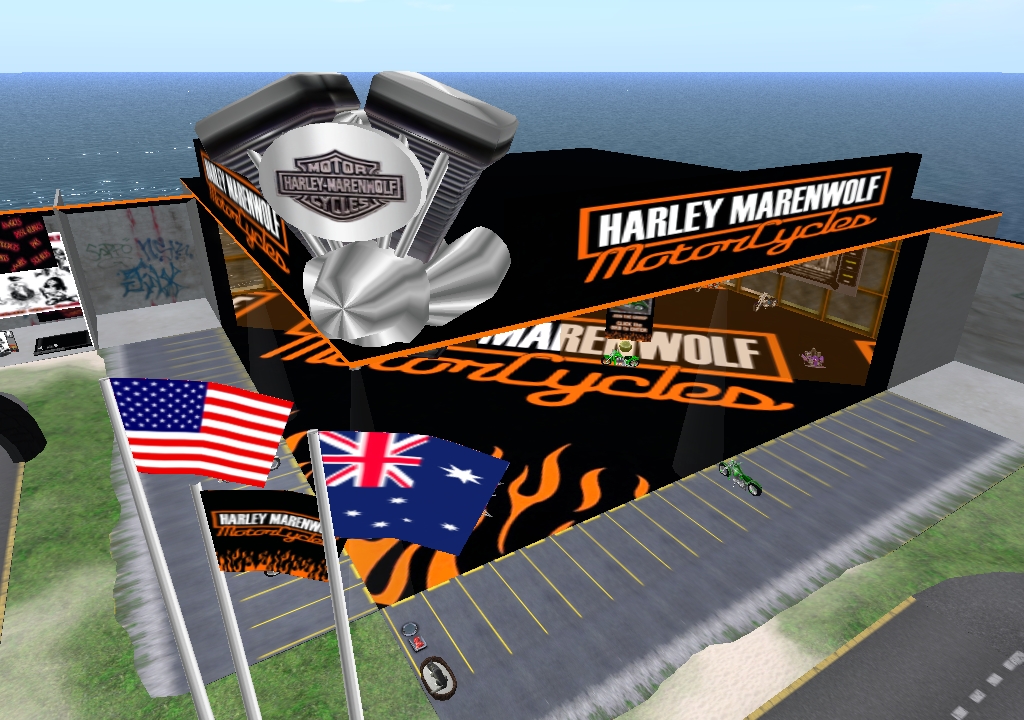 HMMC FEATURES
• Free updated bikes when new versions of scripts are released
• 29 or less prims, fully physical bike. No attachments
• Superb driving controls - Latest KCP V2.52 Scripts (Mono)
• On-screen-menu when you click the bike
• Owner can select between different colours & tints
• Various colours available on tank paint job
• Various colour tints to cylinder and bars
• 15 different real-life wheelrims to change between anytime
• 6 speeds, reverse, brakes, burn outs, relax stop, nitro
• Flight Mode to help you out of those tricky situations
• Real life bike sounds. You can even hear the gears shifting
• Great graphic detail on engine/drive belts/paints
• Steering, Banking Adjust to customise your ride
• Passenger seat with position adjustment and eject
• Seating adjustment with ride, idle and chill poses
• Relaxed sit pose when engine is turned off
• Automatically goes to kickstand when you stand up
• Unlock feature, so your friends can ride it too
• On/Off options for Smoke, Skid, Flight effects, Gear changes, Speedometer, Volume etc

You can of course buy one here on SLX, but you can also come down to the HMMC main store and test out all the HMMC models for free. https://uncensored.xstreetsl.com/modules.php?name=Marketplace&MerchantID=279491

Fast if not immediate service and replies to enquiries. Custom orders welcome. Just send a NC to Harley Marenwolf or Tamara Marenwolf stating your business.