WARNING BRIDGE OUT!
Due to a head on motorcycle collision where two bikers were playing chicken; both parties involved died at the scene. The bridge was damaged when one of the motorcycles involved exploded. Try to use bridge at your own risk.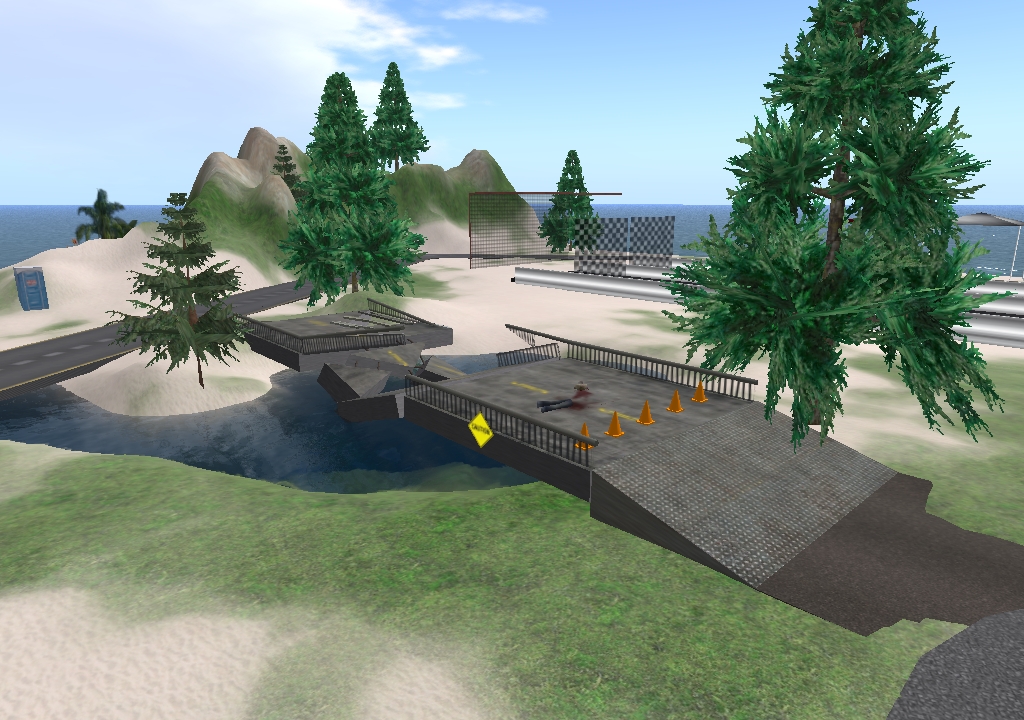 EXTREME CAUTION! MAN EATING CROC ON THE LOOSE!

Use extreme caution when fishing at Whiskey River, a man eating croc is still at large. Having claimed the lives of two fisherman, one lost biker, and two still missing; this croc is not to be sought after or provoked. Authorities are still on the search for this dangerous animal, notoriously named 'Irwin' by the Whiskey River locals.